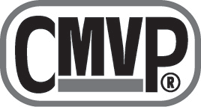 Awarded by In Conjunction with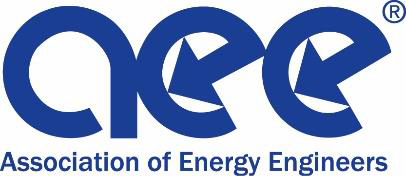 The Efficiency Valuation Organization (EVO) is the exclusive global training body for the Certified Measurement & Verification Professional® (CMVP). EVO developed and owns the International Performance Measurement and Verification Protocol® (IPMVP) and training material used with the CMVP examination.
In conjunction with the Association of Energy Engineers (AEE), the CMVP program was established with the dual purpose of recognizing the most qualified professionals in this growing and critical area of the energy industry, and to raise the overall professional standards within the measurement and verification (M&V) field.
The right to use the CMVP title is granted to those who demonstrate proficiency in the M&V field by passing a four hour written exam and meeting the required academic and professional qualifications. EVO's certification level training must be taken to prepare for the exam and as a review of basic principles for experts.
Examination and Training Requirement
The four hour CMVP exam is administered in conjunction with EVO's two and one half day "Fundamentals" training program. The examination questions are based on concepts and experiences basic to measurement and verification. The exam is open book, and the questions are a mixture of multiple choices and true or false. A minimum pass rate of 70% on the examination is required. All CMVP exam results are final. Individual reviews of exams are not permitted after scores are announced. AEE and EVO are not at liberty to discuss exam questions or correct answers. Examinations are identified by number rather than by name to assure confidentiality and objective grading.
The written M&V examination covers such subjects as:
Reasons for M&V
Current M&V Projects
IPMVP
Developing an M&V Plan
Current Issues in M&V
Baseline Adjustments
Key Elements of Success: Theory & Examples of IPMVP Options
Selecting Options: Which One Is Best Suited for My Project?
Adherence with IPMVP
How to Apply for CMVP Certification
STEP ONE: REGISTER FOR THE TRAINING
EVO M&V trainings are listed here. In order to register, follow the link which should take you to the EVO Training Partner which is sponsoring the training.
STEP TWO: COMPLETE YOUR CMVP CERTIFICATION APPLICATION FORM
Upon registering for the training, you will receive the CMVP application form by email. Please review and complete the application carefully and submit it to the training and exam administrator before you attend the training.
Notification of Exam Results
You will be notified of your score within sixty days of the exam.
Review by Certification Board
If you receive a passing score and have paid the examination fee, and your file is complete, including all supporting documents, your file will be sent to the Certification Board for final review.
Use of CMVP Designation
A Certified Measurement and Verification Professional (CMVP) may use the designation following their name on organization letterhead, business cards, biographical and work related material. The CMVP certification is for individuals only. The CMVP designation may not be used to imply that an organization, firm or project is certified.
Maintaining and Renewing Your Certification
The CMVP requires you to maintain your skills through education and professional credits. For specific information on this topic, contact your training provider or visit the general certification renewal webpage on the AEE website.
The CMVP must be renewed every three years in order to continue to use the CMVP designation. A fee of US $300 is required to renew the certification. If a certification is not renewed by the specified renewal date, there are additional requirement to be reinstated. For further information check AEE's website.
It is important to inform EVO and AEE if your email address changes. Failure to do so could delay the receipt of your renewal notice, and may result in your being required to retake the exam.
If you want to check your CMVP status, please go to AEE's directory of certified professionals.
Should you have any questions, please contact EVO's Training Director, Desi Borisova @dborisova@evo-world.org.
---